AA9PW Amateur Radio Exam Practice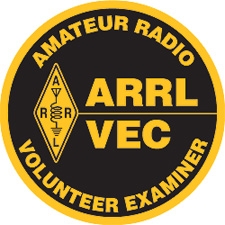 In the spotlight today is an excellent website for taking amateur radio practice exams.  The AA9PW amateur exam practice website is built and maintained by Simon Twigger, aka AA9PW.
If you live in or around the Pierre area, once you feel you're ready then please contact us to take the actual exam for your ham radio license. PARC usually holds testing during the Amateur Radio field day event in June. More on that to come.
Here is an excerpt from AA9PW's website:
Using this site you can take a full practice test by using the form on the top left of this page – pick an exam to try and click 'Take Exam'. Alternatively, you can visit the Technician, General or Extra license pages where you can pick and choose the topics to practice so you can build up to a complete exam.
Read more at AA9PW FCC Exam Practice » Amateur Radio Exam Practice.