Pierre Amateur Radio Club Demonstrating Ham Radio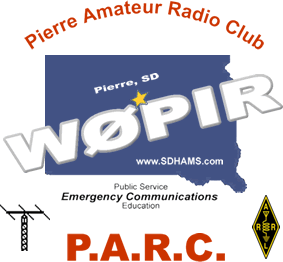 Field Day, Field Day!
In the Pierre area, the Pierre Amateur Radio Club will be demonstrating  Amateur Radio at Capitol Heights Baptist Church on Hwy. 14 N. of Pierre, June 28-29. They invite the public to come and see ham radio's new capabilities and learn how  to get their own FCC radio license. Contact info: Richard Donahue 605-220-1179 or K0PIR at sdhams.com.