ARRL Simulated Emergency Test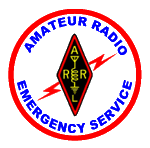 The main weekend for the 2019 ARRL Simulated Emergency Test (SET) is this weekend. The primary League-sponsored national emergency exercise is designed to assess the skills and preparedness of ARES and other organizations involved with emergency/disaster response. The SET has never been more important than now given the emphasis on training, the Incident Command System (ICS) and emergency management at large.
Local ARES teams and ARRL Sections as a whole will conduct exercises on scenarios and work with served partner entities including local, regional and state emergency management agencies and organizations with which ARRL holds formal memoranda of understanding (MOU) such as the American Red Cross and many others. Although the primary SET weekend is in October, SETs can be scheduled at the local and Section levels and conducted throughout the fall season to help maximize participation.
ARRL Field Organization Leaders — Section Managers, Section Emergency Coordinators, Section Traffic Managers, District Emergency Coordinators, Emergency Coordinators, and all of their Assistants and Net Managers — are among those tasked with developing plans and scenarios for this year's SET.
The object of the annual nationwide exercise is to test training and skills and to try out new technologies and methodologies while working with partners to cement relationships in advance of real world need. The resulting networking helps ARES members and leaders get to know their counterparts that they would be working with during actual incidents.